Imagine meetings where everyone is heard and all people matter.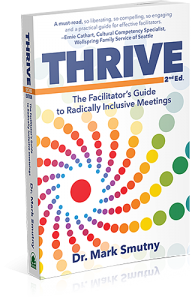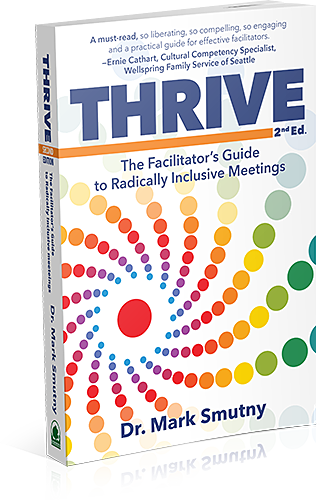 Picture organizations that embrace all voices and are committed to justice, equity and opportunity.
Each chapter contains practical insights and accessible stories that transform meetings from dull to dynamic.
You will learn how to:
capitalize on diversity's strengths.
keep meetings task-oriented and collegial.
facilitate effectively in polarized or conflicted settings.
Whether you are a skilled practitioner or new to leadership, Thrive will teach you techniques for facilitating more effective, inclusive and energizing meetings. 
You may also submit the form below to receive a link to purchase THRIVE