Meet Mark Smutny:
I am a nonprofit consultant, professional facilitator, author, coach and Founder of Civic Reinventions. My central mission is to help nonprofits thrive in an increasingly diverse world. I facilitate annual planning retreats and strategic plans that engage every staff member and volunteer. I lead webinars and workshops on inclusive meeting practices that build a culture of engagement, innovation and greater mission success.
I am the author of Thrive: The Facilitator's Guide to Radically Inclusive Meetings, 2nd ed., a resource packed with powerful principles and practices to help organizations embrace all voices and embody diversity's promise of better thinking, better results and greater organizational health.
Central to my approach is to listen carefully and compassionately to nonprofit leaders. I know from decades of experience working with nonprofit leaders that a listening ear is essential to good consulting. Together, we co-create ways to increase belonging, engagement, and mission sucess.
I have worked for decades as a nonprofit executive, board member, faith leader, public speaker and mentor.
I utilize a deep well of inclusive meeting practices including Liberating Structures, World Cafe, Open Space Technology, Future Search, and faith-based approaches to strategic change.  I have worked in nonprofit human services, transportation services, homeless and affordable housing services, business and resident associations, citizen advocacy and faith-based groups. My doctorate focused on practices for building faith-based organizations that embrace diversity and inclusion. I am a member of the International Association of Facilitators, a Program Associate with the Kaleidoscope Institute, consultant for 501 Commons and an ordained pastor in the Presbyterian Church (U.S.A.).
When not working, my soul mate, The Reverend Dr. Barbara Anderson and I enjoy biking with our two Brittany Spaniels, Kate and Grace, hiking in the Cascade Mountains, cooking, gardening, and playing with our four brilliant granddaughters.
My Mission, Vision and Values:
My Mission: Helping nonprofits thrive in an increasingly diverse world. 
My Vision: Every nonprofit delivering diversity's dream of better thinking and better results.
My Values:
Lead by listening.

Bring cultural and emotional intelligence to work every day.

Embrace diversity through engagement, inclusion and respect.

Co-create solutions with all stakeholders.

Do justice. Live compassion. Walk humbly.
My Approach:
Embracing diversity is far more than window dressing by sprinkling board rooms and workforces with "diverse" candidates or adopting diversity, equity, and inclusion statements. Embracing diversity requires embedding inclusive practices into every dimension of your organization.
I use whole group engagement methods including Liberating Structures, World Café, Open Space Technology and with faith-based groups, spiritual discernment exercises, to engage all stakeholders in organizational transformation. By engaging the whole organization, universal buy-in is the result.
When change efforts are sustained over time, your entire organization from board members and executive leadership to front-line staff, as well as funders, customers and community supporters, will realize diversity's promise, namely better thinking, increased productivity, and greater mission fulfillment.
Our all-hands-on-deck approach will generate best thinking and greater capacity to embrace system-wide adaptive change, breakdown silos, embrace diversity, and guarantee mission success. When used consistently, our rich menu of inclusive practices will transform your nonprofit's culture and deliver on diversity's dream.
Learn more about my consulting, professional facilitation services, coaching, and training by sending me an email. I will personally respond.  You may also schedule a free, sixty-minute consulting session on the homepage.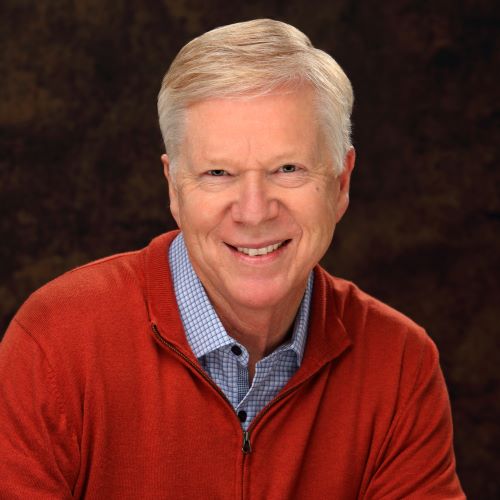 TESTIMONIES
"At the heart of Mark's book Thrive: The Facilitator's Guide to Radically Inclusive Meetings are tools that allow you to run meetings that truly provide space and voice to every meeting participant. It sets aside notions of who has ideas that matter and opens the floor for the talents, gifts, skills, and imagination of every person to rise in service to your organization or initiative. We have used the strategies in this book in meetings with parties that have a long history of contentious relationships and seen the magic unfold–everyone contributing, having fun, sharing pressure points and strengths. We also use these strategies in like-minded work groups and there is a level of creativity that unfolds that I have rarely seen achieved. Thrive is written in an engaging style, with stories and real examples that you can apply to adjacent industries or social movements. If you've read this far you are taking too long….Buy Now, friend. Buy Now." Jodilyn Owen, Ranier Valley Midwives, Seattle
"I highly recommend Mark Smutny as an organizer, consultant and strategist for community development work. Mark was instrumental in engaging community stakeholders through retreats, World Cafés, and other tools to empower citizens to make Pasadena's downtown a safer, more walkable and prosperous destination. Mark was tireless in putting Pasadena's downtown before city leaders, both staff and elected officials, to achieve the downtown's objectives." Marsha V. Rood, FAICP, Vice-President, Downtown Pasadena Neighborhood Association
"Mark Smutny is experienced in assisting faith-based groups, nonprofits and community organizations with recapturing their vision and creating a dynamic and engaging plan for the future. He is easy to work with, thoughtful and creative. He is talented at including key stakeholders in the strategic development and planning process. He possesses the ability to assist organizations develop a clear vision for the future. I would recommend Mark for any organization that is seeking to clarify its vision and re-energize its constituents." Nancy Davidson, Executive Director, The Foundation for Living Beauty, Pasadena, CA
"If you are tired of lame meetings with lip service solutions, Thrive: The Facilitator's Guide to Radically Inclusive Meetings is the guide you have been waiting for. In wrestling with the demons of racism, privilege and marginalization of women firsthand, Mark Smutny has developed enviable self-awareness muscles. He reinforces his learnings with how-to scripts to get you into the inclusive facilitation ring yourself. Everyone in the ring comes out winners, having built a better world in the process. If you facilitate difficult meetings, this is the only guidebook you need. If your meetings are easy, you need this book to find out why you aren't getting results." Marie Gervais, PhD, CEO of Shift Management Inc.
"When the residents of downtown Pasadena were organizing to create their own city council district and to improve and celebrate our walkable urban neighborhood, Mark lent us crucial support and advice. We wanted a community organization with the political power to get things accomplished in City Hall. We needed a true grass-roots movement to engage neighbors. Mark led us through a World Café visioning effort that tapped the best ideas of residents and focused our work for maximum impact. As a result, the City of Pasadena's General Plan, which guides development for the next thirty years, strongly emphasizes the importance of walkability and urban vibrancy that Mark helped us design. Several important Complete Streets projects that will create a better city are underway as a result of Mark's visioning leadership and on-going support. Mark has a passion for building community—connecting people and creating peace. We really benefited from his work and friendship." Jonathan Edwards, President, Downtown Pasadena Residents' Association
"Mark taught me to lead by listening, using just a few questions to provoke input and discussion among a team. He brings a wealth of knowledge and strategies on how organizations strengthen their presence in the community. Mark took the skills I brought to the table and built on them. The foundation he created remains a catalyst for my program's success. I'm proud not only to call Mark a mentor, but a friend!" Robert Taylor, Program Manager, Compass Housing Alliance Shelter at First Presbyterian, Seattle